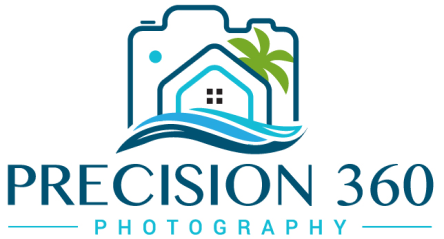 13970 Royal Pointe Dr
13970 Royal Pointe Dr, Port Charlotte, FL
3183 Sq. Ft.
4 Bedroom(s)
4 Bathroom(s)
3 Car Garage
Community: Riverwood
Riverwood has over 1300 acres of property with about 300 acres of land that is preserve or wetlands or ponds and lakes. The community was started in 1992. In the late 1990's, Centex Homes became the developer and builder and completed development in 2014. There are 29 neighborhoods within Riverwood, consisting of estate homes, single family homes, villas, and condos with varying homeowner conveniences such as lawn care, exterior maintenance, etc. There are a total of 1323 homes in Rivewood. The community has won multiple design awards. The backyards of almost every home or condo have views of golf course, preserve, or lakes. Riverwood was recently awarded the Audubon Green Community. The Neighborhood Associations may provide lawn care, building maintenance, building insurance, neighborhood pool, water and sewer, neighborhood common ground care and street lighting and liability insurance for neighborhood representatives. The amenities included depend on the neighborhood. Riverwood has a 4 1/2 star rated (by Golf Digest) par 72 Championship 18 hole golf course. The course was designed by Gene Bates. The front nine is laid out like a North Carolina Pines course and the back nine is laid out like a Links course offering two different types of play for the golfers. This is a semi-private club and memberships are available. Golf Digest also rated Riverwood in the top 10 for courses that have over 50,000 plays annually.  Riverwood Golf Club is proud to be named #15 ranked course in Florida by Golf Week Magazine 2012 and Voted #1 in Florida for Customer Reviews April 2015 by www. Golfadvisor.com. Riverwood Beach Club is located on Manasota Key (15 miles away) providing club members with a beach front pavilion for picnicking, changing rooms, restrooms, and private parking. Information on Membership is available at the Activity Center and is currently on a wait list. Memberships can be transferred to a new homeowner if existing chooses to release their membership.
Area: Port Charlotte
Situated on and around pristine Charlotte Harbor, Florida's second-largest estuarine system, the communities of Charlotte County reflect the unique ambiance of the area. People have discovered Charlotte County's unspoiled beauty and its livability, making it a destination of choice for both full-time and Seasonal residents and vacationers.  Charlotte County has more than 165 miles of man-made water ways, many with access to Charlotte Harbor and the Gulf of Mexico. There are miles of natural shoreline bordering Charlotte Harbor , the Peace and Myakka Rivers, and the Gulf of Mexico.  For Baseball enthusiasts it is, the  Home of the Tampa Bay Rays Spring Training and  the Stone Crabs, minor league team, complex. Behind the Baseball Complex is the entrance to Tippecanoe Environmental Park which offers hiking trails and wildlife viewing through 380 acres of scrub and pine flat-woods. Port Charlotte is an unincorporated community and census-designated place (CDP) in Charlotte County, Florida, United States. The population was 54,392 at the 2010 census.[3] It is part of the Punta Gorda, Florida Metropolitan Statistical Area. Port Charlotte was named to Forbes' list of "25 Best Places to Retire in 2015", listed among the ten best places in the United States to retire for the year 2012 by U.S. News & World Report,[4] and was ranked at #1 in CNNMoney.com's 2009 list of 25 Best Places to Retire.